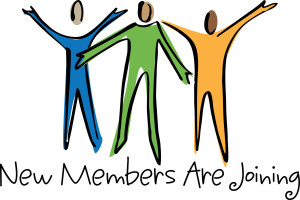 Once you've got your chama up and running, it's inevitable that some of your founding members will end up withdrawing from the chama for one reason or another. Members may move away, or change jobs and have a hectic lifestyle that prevents them from attending meetings, or they may lose interest in the chama altogether.
Should you replace departing members with new members? And what's the best way to bring new members on board in an existing chama? We talked with Christine Muguku, of Bank of Africa who gave some advice to chamas looking to add new members.
One of the hardest things about adding new members into your chama is spreading the word and finding new members who are interested in sharing their time and energy to accomplish the goals your chama has set. With the right approach to outreach and member retention, you can establish a chama that prospers.
Use word of mouth. Encourage the remaining members in the chama to talk to their friends and relatives. Remember to follow through promptly with individuals who express interest in your chama. If someone says that they are interested in joining your chama, give them a call or send an sms within a few days so that they do not forget what they signed up for or become busy with something else. Most people are understandably selfish with their time, so if you do not demonstrate that you are a responsible chama that will not waste the person's energy, you will lose the interest of new recruits. Telephone new people promptly and invite them to your next meeting. Always offer support and patiently answer questions they may have.
Develop a sense of belonging within your chama as a strategy of acquiring and maintaining new members. People join chamas because the other chama members make them feel as if they are part of a supportive group with a common goal to invest or improve their financial status. Or if your chama is more of a social one such as merry-go-round chama, it is likely to attract members looking to make new friends or have fun. If people attend one of your chama meetings and feel as if they are instantly part of a group of friends, they are much more likely to return. Hold friendly meetings where you embrace the new members making them feel part of your chama family. You can also go a step further and host the new members in your home or a restaurant for tea or lunch. Strive for an informal, enjoyable environment. Take time to get to know potential new recruits, learning their names and interests and act as a guide as they get more involved with the chama.
As far as the number of members is concerned, there is no minimum, But chamas cannot have more than 20 members. Three or four people is sufficient, but most chamas work better with eight or nine, since that will build the investment fund up more quickly, particularly in the opening stages. The vital thing is that there is a 'meeting of minds' among members.
Categorised in: Bank of Africa, chama constitution, chama management, Chamas
This post was written by
Please Subscribe and get Notified when new articles are posted