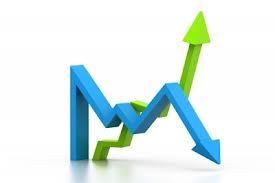 Many Chamas are embracing buying shares in the Nairobi Stock exchange and yours should not be left behind.  Whilst most of us think that trading in stocks is a little complex, it is actually not so bad, once you have some knowledge.  If you are just venturing into stocks for the first time, it is important to know what to look for when you want to buy shares. Here are some ideas to help you.
Select the company
Find some companies that you may be interested in; not because their stocks are good but
because they are reputable companies with a good history and a good business plan. Look in several sectors, including technology, for any companies that interest you. Some companies such as Safaricom, Barclays, Nation Media etc. make a good choice.  A good place to start your search is to look under the financials column in the newspaper where they list companies trading in the Nairobi Stock Exchange.  Here you will be able to see each company according to sectors as well as the performance of their stocks.  Once you have a list of companies you may be interested in investing in, you're going to have to do some research first. Many people think a good stock is just one with a high stock rating, which is somewhat true there are many
people out there who devote a lot of money to determine their rating, however there's a lot more to it than that.
Remember to diversify
If your Chama is just venturing into the stock market, don't put all of your eggs into one basket. In other words, find more than one good stock and diversify your portfolio, usually in different market sectors. If one sector goes down, you'll have the other investments you've made
to keep your overall portfolio looking good.  For instance you can buy shares in an agricultural company and another in a financial company just to balance things out.
Avoid risk
There are many companies to choose from, so it's a good idea to stay away from companies that are in the news because of something negative such as legal battles.  Legal problems can drag on for years and lower a company's share price,  so it is better to steer clear of companies that have these problems.
Identify companies with a bright future
Although past performance might be a good indication of future returns, the reverse can also be true.  As we all know, even though a stock may look good on paper, nothing will ever guarantee a profit. Always consult with a professional stock broker before putting in your money, even if you did find a good stock to invest in.  Many people try to "time the market", which should never be done because most people end up being wrong and are out of their investment. The best thing is to do the research as outlined above, and invest in good stocks based on what you find.
Unpopular shares
This is probably one of the most difficult things to do.  We want to pick a stock that is not popular today, yet could be popular tomorrow.  The forces of supply and demand are at work in the market.  If a stock is popular, then demand has already pushed the price higher.  Ideally,
we want to find a dormant company.  This is one that is currently being ignored by the market, but has the future potential to rise in price.
Tags:
purchasing shares
Categorised in: chama management, Chamas, Shares
This post was written by
Please Subscribe and get Notified when new articles are posted