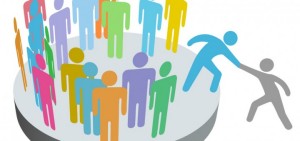 When you join a new Chama, you need to adjust yourself so as to fit.  Here are some simple strategies and rules in managing the first days in a new Chama and positioning yourself for success.
You are not in yet
Though you have been accepted into the Chama, they are watching you.  You are being judged everyday and they are still not sure whether you stay or leave for quite some time.  However, you can shorten this period by proving your worth and settling in quickly that people forget that you are new.
Observe
There are basic things that you must get right before putting up arguments or making contributions in the Chama meetings.  You must understand the vision, mission and strategic priorities of the Chama you have joined as well as the structure; formal and informal, systems in place and the Chama's way of doing this.
Build goodwill
Your job from day one is to build positive relationships with other Chama members.  You create goodwill by showing real interest in others' lives and contributions and offering support whenever possible.  Goodwill is therefore like a loyalty scheme for you in the new Chama.  A time comes when you need the support of other Chama members.
Listen more
Your initial Chama meeting participation ought to be as neutral as possible.  Ask people open-ended questions while resisting temptations to offer your opinion unless asked.  Treat everyone's opinion with respect whether you intend to follow it or not.  The food thing is that during the first days, people will be happy to answer your questions, especially when they are asked in an open and non-judgmental way.
Respect boundaries
When in a new Chama, it is important that you seek out and claim your territory.  You want to be clear of decisions you are responsible fore, how much your contribution is etc.  However, be careful not to step on anyone's toes.  Since the rest have been there longer, it is up to you to strike a balance between building relationships and convincing them diplomatically to cede control to you so that you can fit in.
Look the part
All eyes are on you and you are constantly being judged.  People are not yet free to give you any feedback and you have to rely on your good judgment to put your best foot forward.  You would rather be overdressed than under-stressed.  Keenly observe how other Chama members dress and mirror that as much as possible.
Make every presentation count
In any Chama, exposure is key to getting known and getting noticed.  However, there is risk involved.  Your aim is to maximize the glory and minimize the risk.  Know your Chama members well and know your stuff well and be at the top of issues and trends that can help the Chama move forward.  Be careful about how you respond to the questions during meetings and how you act under pressure and uncertainty.
Sell yourself
Remember you must determine from the start the kind of legacy you want associated with you.  Apart from making contributions in meetings, you also want to think about the new investment value you want to add to the Chama you have joined.
Work closely with a mentor
Some Chamas pair up a new member with a mentor to show here the ropes of how the Chama works.  If you are not lucky to get this type of support from your new Chama, make an effort to identify and engage a mentor from other Chama members.
Categorised in: chama management, Chamas
This post was written by
Please Subscribe and get Notified when new articles are posted