The past week was my first exposure to fieldwork in Western Kenya. I was fortunate to have a colleague, Chris Chege to accompany me as we showcased Chamasoft to potential new clients in Kisii and Bungoma County. Having to travel to the two different venues was a huge learning curve for I came to understand how farmers in the region worked. We were fortunate to have support and backing from RTI International and Kenya Crops and Dairy Market systems Activity Project, who sponsored the event in the two counties.
RTI International was holding seminars/ conferences in Kisii and Bungoma counties and the theme was Feed the Future; which was a program to facilitate linkages between ICT solution providers with market actors to provide pathways for ICT adoption. 10 companies were shortlisted to present to the farmers and we were categorized into 3: Dairy Horticulture Management Systems, Access to Finance through Digital Solutions and Access to Market Platforms that Promote Business Amongst Actors and Farmers.
Chamasoft was in the Access to Finance through Digital Solutions category. The category was to provide a platform for ICT companies to showcase how financial services can be delivered to SMEs and farmers through technologies like mobile-phone-enabled solutions.
We started our journey on Monday, 24th September at 8.00AM from Nairobi to Kisii. Having to enjoy the scenery was an added advantage for me and made me appreciate how our country is very beautiful and blessed with natural resources such as hills, rivers, and the mighty Rift Valley. We arrived at 3.10PM at Kisii town but our journey did not end there for our hotel was in the next town, some 7km from Kisii town called Nyakoe. We arrived, settled in, and did some final touches to our presentation which was set to be done at 10.30AM the next day.
The seminar was held at Kisii Agricultural Training College (Kisii ATC) which is a prestigious college full of green life; coffee, tea, sweet potatoes, maize, Napier grass just to mention a few crops grown in the College. The plan for the event was to conduct a presentation to the hall full of farmers and members of SMEs in the region and then have a 'Market Place' which was a stand whereby the farmers would make rounds and inquire more about the products presented earlier.
My first perception was that the farmers were not tech-savvy therefore we would need to use the simplest way to explain to them about Chamasoft. Once everybody was seated and introductions began, a quick survey through the room showcased smartphones placed on top of the tables; almost 95% of them owned smartphones. The farmers introduced themselves in very good English and they explained their SME's and Cooperatives which they represent.
From the introductions, I understood how they worked. Many farmers have enrolled in Cooperatives which assist them in finding markets for their produce, assist them in savings plans, providing loans, advice on the best farming methods, providing seeds for the next planting season and so many more. Due to this, the farmers have been producing better yields, good quality produces, and high quantity which are been exported to Uganda.
When Chamasoft's slot for presenting came, Chris went to the podium and presented our product offering. We had been allocated 20 minutes to talk about Chamasoft by explaining what the product does, how the product will assist the farmers, and the pricing of the product. Afterward, there was a Q&A segment that was open for them to ask away any questions they had in mind. Questions in regard to pricing, functionality, connectivity, loan provision, and security were the most asked questions.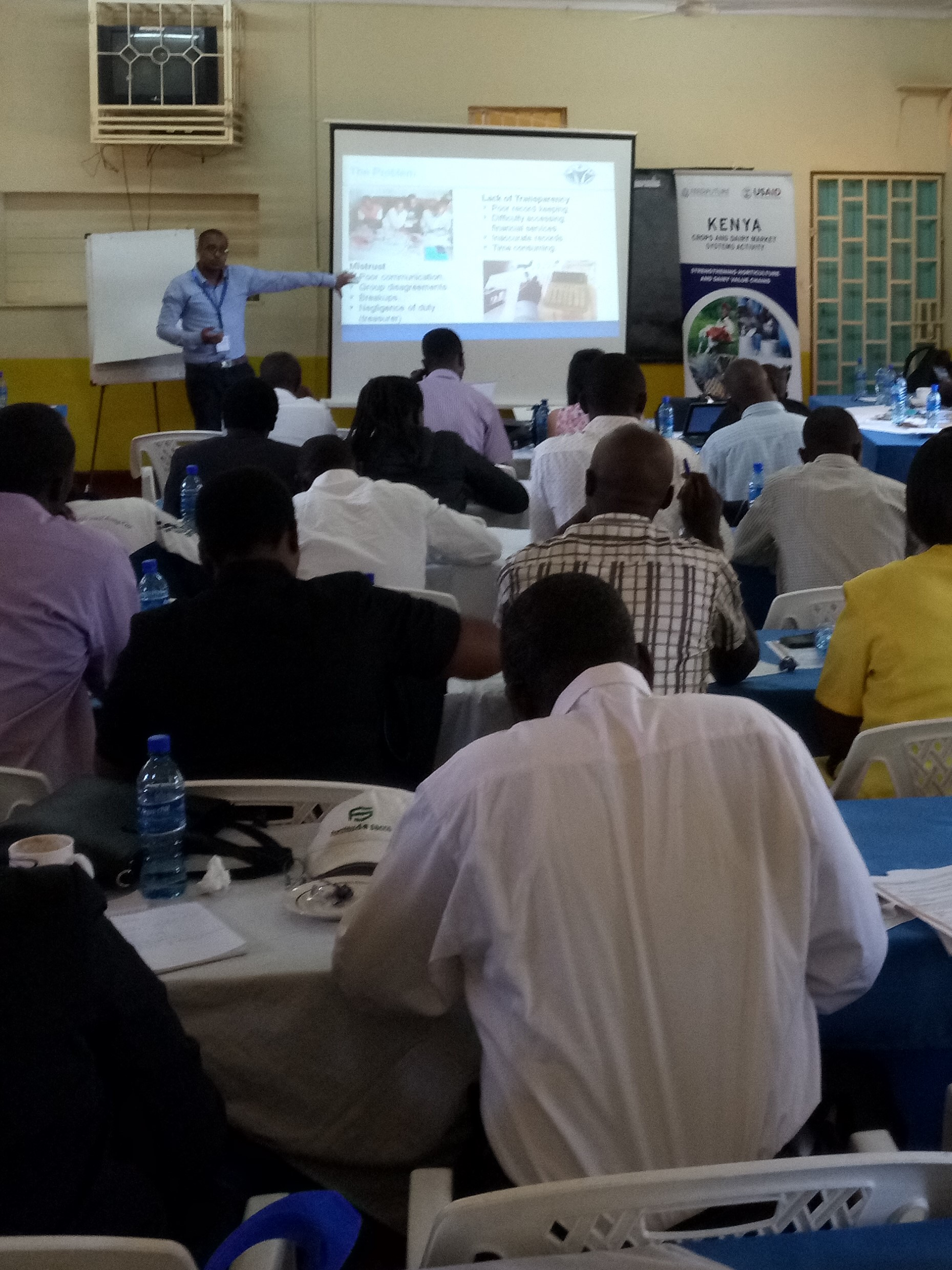 After the presentations, many farmers came to our stand to ask more questions, review the platform further and get to understand Chamasoft better. We received praise for our product for many are saying bookkeeping becomes a problem when a group becomes big and contributions increase.
We came to know that Chamasoft is known in Kisii. A lady called Jamila echoed the praises of the platform and said she tested it and loved using it. It eases bookkeeping management. The CEO of the One Hen Campaign Project, James Makini also commented on Chamasoft being reliant. He informed us that he has used Eazzychama; Chamasoft's white-labeled product for Equity Bank.
The next day, on Wednesday, we traveled to Bungoma, 203 km from Kisii town. The journey was lovely for we passed through Kisumu town, the heart of Nyanza in Western Kenya. We arrived at Bungoma, settled in, and prepared for our presentation for the next day in line with our experience in Kisii County.

The seminar was held on Thursday at Mabanga Agricultural Training Centre, 11 km from Bungoma town. The schedule was the same as for Kisii; our slot was at 10.30AM and we had a stand readily awaiting the farmers to come and get more insights about Chamasoft.

As before, many compliments about Chamasoft came about. One gentleman called Franklin asked tough questions in regard to the security and backup of our platform. Apart from our platform, he posed a question to us as to why in the past 20 years, Technology has not produced something new, rather technology improves on already existing ideas.

What I learned from the fieldwork was Chamasoft, as it is currently, does not cater to all groups. Some groups have merry-go-round Contributions that we have not yet worked on. Some farmers were asking if Chamasoft offers loans to members. The question is, will the loan facilitation be viable for our platform? It has both advantages and disadvantages which we will streamline and provide a solution that will fit our customers in the best manner.

I have also learned that we will need to change the perception of some groups which still rely on other people, such as "Waalimu"(teachers) to facilitate banking for them yet they have the power to control the groups themselves. Empowerment starts with you.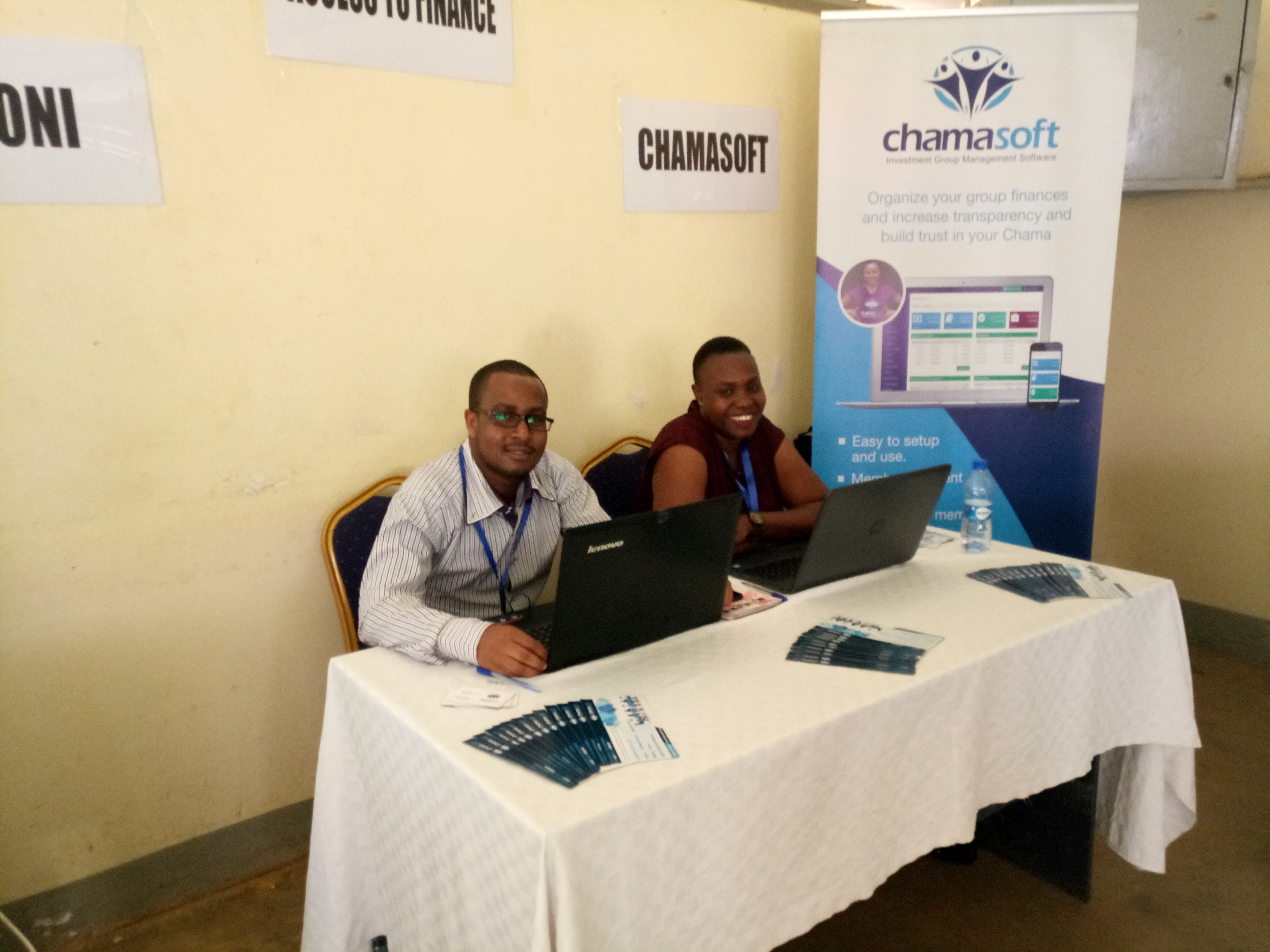 The week-long fieldwork was a lovely experience which was an eye-opener for me. I have come to understand that our platform is useful to all groups, whether family groups, self-help groups, Cooperatives, or also temporary groups for Harambee. Chamasoft helps the community by ensuring all contributions records are valid and every member has access to the information.

As we traveled back to Nairobi on Friday, I was glad that we are still growing Chamasoft with the focus of ensuring our clients get the best service in all regions of the country. And of course, we were grateful to be part of the Kenya Crops and Dairy Market Systems Activity project.

Categorised in: General
This post was written by
Please Subscribe and get Notified when new articles are posted