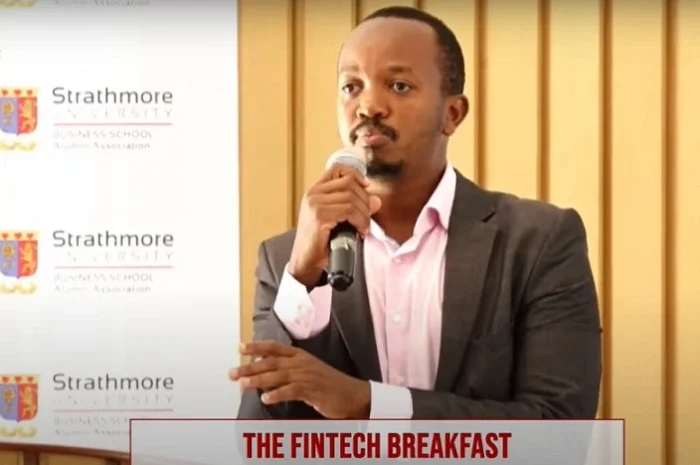 Theme: Exploring the fintech ecosystem and the future of finance
Recently, Martin Njuguna, CEO of Chamasoft Limited, presented at a fintech breakfast event.
He managed to share insights on digitizing chamas and the long journey that Chamasoft Limited, as a company has walked in the process of bringing up a solution for chamas who intend to digitize their processes.
The event, held at Strathmore University, brought together a diverse group of fintech professionals and enthusiasts, for the fintech breakfast.
During his presentation, Martin discussed how Chamasoft has been working to digitize chamas through its innovative solutions, Chamasoft. The solution has made it easier and more convenient for people to save, invest and manage their funds. As a result of digitizing chamas, there is a high potential to promote financial inclusion and empowerment in emerging economies.
Chamasoft's innovative solution has been developed with the unique needs of chama members in mind. As a result of interaction and integration with various banks and partners, the Chamasoft platform has with time been made secure and user-friendly. Members of a chama utilizing the solution are sure to track and record contributions, track savings, make investments, and have ease of access to credit facilities.
Chamasoft recognizes that digitization can scale the potential of chamas as a valuable savings and investment model. Thus, they tailored the developed solution to the specific needs of chama members. In addition to that, there is continuous improvement of the platform. This can be attributed to the increase in collaboration with partners with the aim to achieve financial inclusion.
Therefore, Chamasoft Limited has been making significant strides in the fintech industry. Leveraging the latest technologies has enabled them to deliver solutions that empower consumers and businesses.
The company's innovative solutions, (the Chamasoft web platform, and the mobile application) have received recognition and awards. This is especially from industry experts and it continues to drive growth through strategic partnerships and collaborations.
References:
Categorised in: General
This post was written by Cynthia Njoki
Please Subscribe and get Notified when new articles are posted