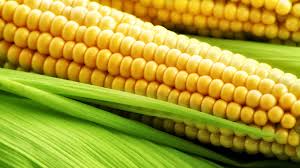 In your chama you may have several investments including traditional shares and treasury bonds, real estate, bank accounts. How about putting your money in agriculture? Investing in a farm allows you to speculate on the price of food, which is something the country will always need. If you decide to invest in farming, a few different options are available. All of them will allow you to gain exposure to this market, but they vary in terms of how much exposure you will likely receive.
Think about it for a moment. There is no better asset to own during any kind of economic downturn than farmland. Farmland is an intrinsically useful thing. It provides a tangible yield in the form of good things from the earth. We all have to eat. As Kenyans trim their budgets, they will give up a lot before they give up on their food intake. In fact, the country's food intake is likely to rise, while quality soil will become a scarce commodity. Altogether, there are great reasons why agriculture investments are as good as green gold. Here's why.
Grain consumption is on the rise
The Kenya consumes millions of maize bags every year. That's almost twice what we ate back in the seventies. And that amount could easily double over the next 20 years. The amount of pressure on the Kenya food supply network is enormous. Why are we eating so much more grain? The big factor here is increased population and many Kenyans are joining the middle class. As people get wealthier they eat more. Also, ugali being the staple meal for Kenyans, grain is always in demand. All year round. Thus as a chama you can think about acquiring some land in maize growing areas such as Kitale, grow maize and sell it to the National Cereals Board or, you could opt to do it directly and sell it to boarding schools for example, where there is a huge demand for maize or even directly to the market. Or for instance you can opt to mill the maize and sell the flour to whole sale merchants or to schools, hospitals, etc. You can't go wrong with this.
Invest in a local farm
Many local farms could use investments to help expand or get off the ground. Some farmers do not have the necessary credit to get a traditional loan from banks or the assets to back up the loans. By offering a loan, your chama can bring in interest on your investment and help a farm. It may be hard to find an opportunity such as this, but some farms offer opportunities to invest. You can appoint some members from your chama to find farmers who may require a loan for agricultural needs. However, you need to be careful and go for someone whom you can trust and if a good farmer, lest you risk losing your investment.
Buy stocks of agricultural companies.
Many large farming operations are traded publicly on the Nairobi Stock Exchange. These include companies such as Sasini, Kakuzi, Ken Orchards, Limuru Tea. By opening an account with a broker, your chama can invest in the individual stocks of these companies — which is a little like investing directly in a local farm, except on a much bigger scale.
Categorised in: Agriculture, chama management, Investment options for chamas
This post was written by
Please Subscribe and get Notified when new articles are posted