By Mary Anne Zita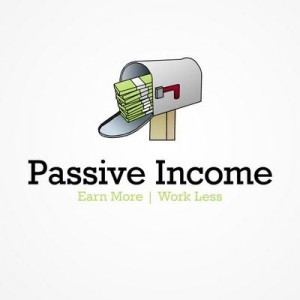 Imagine if you could just sit at home and earn money while you relax. That's what is known as passive income. You can earn that with very little in your hands with something that Jamii Bora Bank has introduced. A new way that can enable you to earn a passive income by introducing your Chama friends to the bank. The product dubbed "JIINUE NA MARAFIKI – MILELE" is a unique profit-sharing program that is set to revolutionize the financial services sector – a move that shows the banks' commitment to using innovation to change people lives.
Jamii Bora Trust is a charity trust organization established in Kenya on 22nd November 1999 as an initiative of 50 street beggar families in Nairobi. The mission of the trust is to assist its members to get out of poverty and build a better life for their families. Members of Jamii Bora Trust are given a ladder that they can use to climb out of poverty, but the organization encourages them to do the climbing themselves. Samuel Kimani, Chief Executive Officer, Jamii Bora Bank shed some light on this. According to him, The Jamii Bora, program allows you to earn money by introducing your friends to the bank. You stand to earn 10% of the fees and commissions earned by the bank from the customer for the lifetime of that customer with the bank. Not once but forever! Jamii Bora is the first bank in the world to share its profits in perpetuity with its customers under the unique program that is changing the public's perceptions on banking. This bank has had a positive impact since its inception on empowering the poor.
To take advantage of this, just open an account with the bank and then convince your Chama members to open accounts. The bank will pay you a percentage of all the commissions earned from each account – for life. Then you can help your friends benefit too by helping them introduce their friends to open accounts at the bank. "At Jamii Bora we feel that since you went out of your way to refer or introduce a customer to us then we feel you are entitled to part of the revenue we earn from that customer." Explains Kimani. Effectively Jamii Bora is answering the question that has been on the minds of many Kenyan's – what does my bank do for me?
HOW IT WORKS
Assume you open an account and convince eight of your Chama friends to open accounts as well. Your friends withdraw 8 times from the ATM at a charge of Kes 45.00 – you will earn Kes 4.50 per transaction. One of your friends draws a banker's cheque and pays Kes 500.00 for the cheque – you will earn Kes 50.00. Another friend requests a swift transfer to a US Bank account at a charge of Kes 2,000.00 – you will earn Kes 200.00. Someone else takes a personal loan of Kes 4,000,000.00 where the Bank charges 2% processing fee or Kes 80,000.00 – you will earn Kes 800.00. One of your friends takes a mortgage loan of Kes 25,000,000.00 where the Bank charges a 1.5% processing fee or Kes 375,000.00 – you earn Kes 37,500.00. From various transactions of your Chama friends as they consume various banking services during that month and pays the bank a total commission of Kes 10,000.00 – you earn Kes 1,000.00. Yet another friend borrows an overdraft of Kes 5,000,000.00 where the Bank charges 2% or Kes 100,000.00 – you earn Kes 10,000.00. During that month you will have earned Kes 56,786.00 less a withholding tax of 10%.
Please note that this will continue to happen for the rest of the life of your friends' accounts with the Bank – a credit will be passed to your account at the end of each month. So all you need to do is to introduce your Chama friends and then sit back and watch – it's called passive income, and it is the best kind of income there is! You can empower your friends as well to earn a passive income by helping them introduce their friends to the bank they too can have income coming in for life!
Isn't this exciting? You can transform your life easily with this simple idea. Get your Chama friends today to embrace this, and you will never regret it. Jamii Bora is located in the heartof the city along Koinange Street. After all, we all need bank accounts and many of us and hold them with other banks. Why not try this model, and earn some money while you sleep.
Categorised in: chama management, Chamas, Investment groups, Investment options for chamas, Jamii Bora Bank
This post was written by
Please Subscribe and get Notified when new articles are posted